Brasilia, capital of Brazil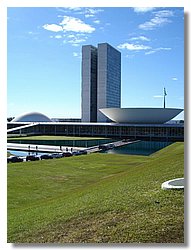 The Brazilian Congress
Brasilia is not only a planned city. It is a planned capital.


Brasilia is one of
the host cities
of the
World Cup 2014
.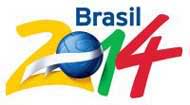 Brasilia, the capital of Brazil, was inaugurated on April 22nd 1960, in the central area of the country. Just five years before, the area resembled a desert, with no people, scarce water, few animals and plants.

President Juscelino Kubitschek, who became President in 1956, invited the best Brazilian architects to present projects for the new capital. Oscar Niemeyer, today one of the most famous world's architects, combined straight and rounded shapes to create innovative architectural masterpieces. Lucio Costa, reknowned Brazilian urbanist, devised a lay-out combining beautiness, simplicity and functionality.

Visit the pages below to see how Brasilia has become such a special place!





Copyright 2005-2013 www.aboutbrasilia.com